Styrelseuppdrag | Board assignments
Styrelseuppdragen styrs av min filosofi | Board assignments are guided by my philosophy
Styrelseuppdragen styrs av min filosofi
Under de senaste tjugo åren har jag fått förtroendet att sitta i flera styrelser, som ledamot och som styrelseordförande. Uppdragen har varierat. Till exempel har jag suttit i styrelsen för olika branschföreningar, som DLF – Dagligvaruleverantörers Förbund, KTF – Kemisk-Tekniska Leverantörförbundet, Sveriges Annonsörer och AISE – the International Association for Soaps, Detergents and Maintenance Products.  Men även för ägarledda företag, som Nordman & Co och  Prospect Mapping Systems, samt ideella föreningar som Friskis&Svettis. Dessutom har jag  under flera år haft ett förtroendeuppdrag i Svenskt Näringslivs styrelse.
Min filosofi Innan jag tackar ja till ett styrelseuppdrag, vill jag veta vad jag förväntas bidra med i form av kompetens och erfarenhet. Det är också en fråga jag ställer mig själv " Vad kan jag tillföra det här bolaget?". När jag tackar ja till ett styrelseuppdrag tar jag mig alltid  tid att lära känna företaget ordentligt. Hur ser affärsmodellen ut? Är det ordning och reda i ekonomin? I processerna? Att se hur människorna på företaget fungerar tillsammans är också ett viktigt uppföljningsmoment.
Vill du läsa mitt nyhetsbrev? Det kommer varken ofta eller regelbundet, men har garanterat både tuggmotstånd och spännande nyheter & tankar. Anmäl dig i formuläret till höger.
Board assignments
During the past 20 years, I have had the honour of being elected as a member of several Management Boards, both as a Board member and as Chairman of the Board. The assignments have varied. For example, I have served industry associations such as DLF (Grocery Manufacturers of Sweden), KTF (Swedish Cosmetics, Detergents and Toiletries Association), Sveriges Annonsörer (Association of Swedish Advertisers) and AISE (the International Association for Soaps, Detergents and Maintenance Products). In addition, I have not only Board experience from owner-driven companies such as Nordman & Co and Prospect Mapping Systems but even from non-profit organisations such as Friskis&Svettis. During the past 5 years, I have held elected office as a Board member at Svenskt Näringsliv (The Confederation of Swedish Enterprise).
Currently, I have the following assignments
STF Ingenjörsutbildning (Board Member) www.stf.se
Sälj och Marknadshögskolan (Chairman) www.smhsverige.se
Prospect Mapping Systems Sweden (Chairman) www.prospectmappingsystems.se
Pond Innovation&Design (Senior Board Advisor) www.pondsthlm.se
My philosophy
Before accepting any Board position, I need to clearly understand the needs of the company. What experience and areas of competency are the company looking to get from me? I ask myself the same question. What areas of competency and experience can I bring to the party?
If I accept an offer to join a Management Board, I always take time to get to know the company in detail. What are the big issues? What does the business model look like? Are the finances well managed and controlled? Do they have processes that function well? To understand the human capital side is also extremely important.
Contact me for a confidential conversation without any preconditions
Would you like to receive my newsletter? It comes neither often nor regularly but I can guarantee it will provoke, challenge and deliver exciting news. Fill in the form in the sidebart»
Styrelseuppdrag
Mentocoaching
Konsultuppdrag
Uthyrning i Provence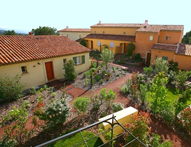 Läs mer här »
Nyhetsbrev/Newsletter